Sport24 special correspondent Alexander Petrov visited Chris in Togliatti and brought back many interesting stories from there in a big interview. Let's go!
***
– You've worked in different places – Scotland, Croatia, China – but the FNL is a pretty exotic choice! Can you tell us about this?
– Maybe it looks strange, but I'll try to explain. Suppose you are a journalist, working at a big newspaper. Suddenly you have an offer to become the head of new media somewhere else with full support. If you want to be the best, you will accept it as it is a chance to make something huge. It's a chance to build a legacy.
So, I also want to build something special. The opportunity to develop a project with my vision of football is a once-in-a-lifetime opportunity.
– How did the negotiations go?
– First there was a general interview. Then a few more meetings. From the communication that we have developed thus far, I realized that the club has an excellent staff, so I made the decision easily. In such projects, people are the main thing. If you have a good team, and if its members contribute more than they take away, everything works out
– Who did you talk to during the process?
– Basically, with the CEO of the club, there was one meeting with the owner. We talked about strategy, vision, and then we realized that we were looking in the same direction.
«Chris was recommended to us by a colleague», said Alexey Vlasov, CEO of Akron. – We had a long list of candidates, some of them worked in Holland and Germany. In the end, the choice came down to two applicants, one of whom was Chris. Based on the results of a joint interview with Pavel Anatolyevich (Morozov, the owner of Akron) of the final candidates to develop the club's sporting side, Chris was invited.
Everything was important for us, including the experience of working in clubs at the highest level, experience as a coach and understanding of processes, skills in working with youth, active use of analytics. Adaptation is also key –Chris successfully worked in one of the best clubs and academies in Croatia, was CTO of Dundee United and was assistant coach of the youth national team of Scotland, and in a government project in China, where his role was to train coaches. He completely matched the profile we were looking for».
– What about your family, what do they think of this move?
– They are used to the fact that I travel around the world a lot – for them this is not surprising.
I wasn't a professional player. In Scotland, for people of my age, often the only option to develop in football is to become a football player and then a coach or sporting director. So, I think at the beginning of my journey they didn't think that Icould achieve such heights, but now they are happy. That's why they support me in everything.
– Were there any difficult decisions you had to make in this process?
– The most difficult decision was to leave Dundee United. I came there in the summer, I had several options, but that project seemed the most interesting – just then a person from the club's academy was appointed head coach. Interesting strategy, great staff; I would have been happy to stay there for a long time, but Akron's offer was too good. Dundee United supported me, they said that I should take the opportunity. We had a gentlemen's agreement that I could leave if I got a more interesting offer. The Dundee United management knew I was ambitious and they didn't bother me, I really appreciate it.
– How much did you know about Russian football before moving to Akron?
– My vision of Russian football was based on the leading teams that play in European competitions. They have a lot of money, they can hire famous coaches and players from all over the world, so it wasn't too similar to the FNL. Now I see something in the FNL that resonates with Scotland: more importance is attached to athletic skills, such as height and strength. This often works to the detriment of what is valued, say, in Southern Europe: dexterity, balance, coordination. This creates an opportunity for Akron to be different from other teams.
Also, in Europe, in general, there are more tactics than in the games that I saw in Russia. This does not mean that it is easier to play here. On the contrary, it is often more difficult for technical teams to play against those who rely on athleticism – you seem to know how the opponents will play, but try to stop this pressure.
So far, the most important thing for us is to develop our own style. It is important to have a plan, a structure of how this plan will be implemented, and make decisions that will not go against the plan. For example, if we want to play ball control, it makes no sense to take players who are not very good at this kind of football. To understand your style, to develop the DNA of the club – this is what is important, and not to focus on the style of other clubs in Russia.
– What have been your first impressions of Russia and Togliatti?
– My first emotion was – I have not yet earned the hospitality that I am given. Both from the club's side and just from ordinary people I meet in Togliatti. Everyone who speaks at least some English is trying to help me if I need something, they suggest shops and restaurants. The burden of repaying this reception is a great motivator, I shall try to develop the club and make the people proud of it.
In general, there are not many people involved in football in the UK who go to work in countries where people do not speak English. It seems to them that the whole football world is concentrated inside their country. On the contrary, I like to live in new cultures without trying to compare them. Understanding is important: I want to learn Russian, understand the local people, their mentality (for example, I already know that in Togliatti it differs from Moscow and St. Petersburg).
The path of learning will never end, but the more I communicate with people, the more opportunities I have to learn something new about the mentality or about local football.
– What can't you get used to yet?
– There are no global problems. It's a bit difficult with the language – for example, some food delivery apps don't work in English, which creates some difficulties. But there were the same problems in China – it's all part of the adventure.
***
– Let's talk about China – how did you get there?
– The Chinese government really wanted to develop football in the country. One of the projects involved a partnership with the Premier League: they hired a man who had been involved in the Manchester City academy for 11 years, and he invited me. At first I was his assistant, but then he left, and I became the head of the coaching department in this project.
– What goals were set?
– There were three of them. The first is to help the country win the World Cup in the future – this is a global idea. The second is to grow world-class young players. The third is to make football the most popular sport in China.
The goals are ambitious, but when you come to China, you realize that the culture of football does not exist there yet. People watch football, but they enjoy watching the game on TV rather than the actual game. So football was more of a spectator sport than a participation sport, if you know what I mean. Although this is a common problem – in China there is no culture of playing any kind of sport on the street at all.
In some Western countries or, say, Brazil, you can just find talent on the street platform – one for 100 guys, but this guy will be good. You take him to the academy, he grows up to the level of the first team – and here you have a ready-made football player.
– Is it different in China?
– Totally. The player's training there should start from the very basics – if you do not bring a child to a football school in the first grade, he will not do it on his own. In everything in which China has achieved success – for example, in ping-pong, gymnastics, even in academic disciplines like mathematics – the process is similar: a coach or teacher teaches, and students blindly repeat. I had to learn to understand and accept this specificity of culture.
Plus, local trainers mostly used old techniques that have not been working for a long time. We tried to teach them a modern vision, although it is difficult to do this with people who are over 60. But we tried – we brought specialists from Croatia who talked about working with young players. Tony Carra was invited once – the head of the West Ham academy, who worked with Rio Ferdinand, Joe Cole, Frank Lampard.
Another problem is the distance. If a talented player appeared in one part of the country, often he simply had no one to play and train with. After all, to achieve success, you need to train every day against players of a similar level, and not win 10:0 every time. We also tried to solve the logistical problem.
In general, we started implementing some processes, but the coronavirus started. I flew home on vacation and could not return back to China.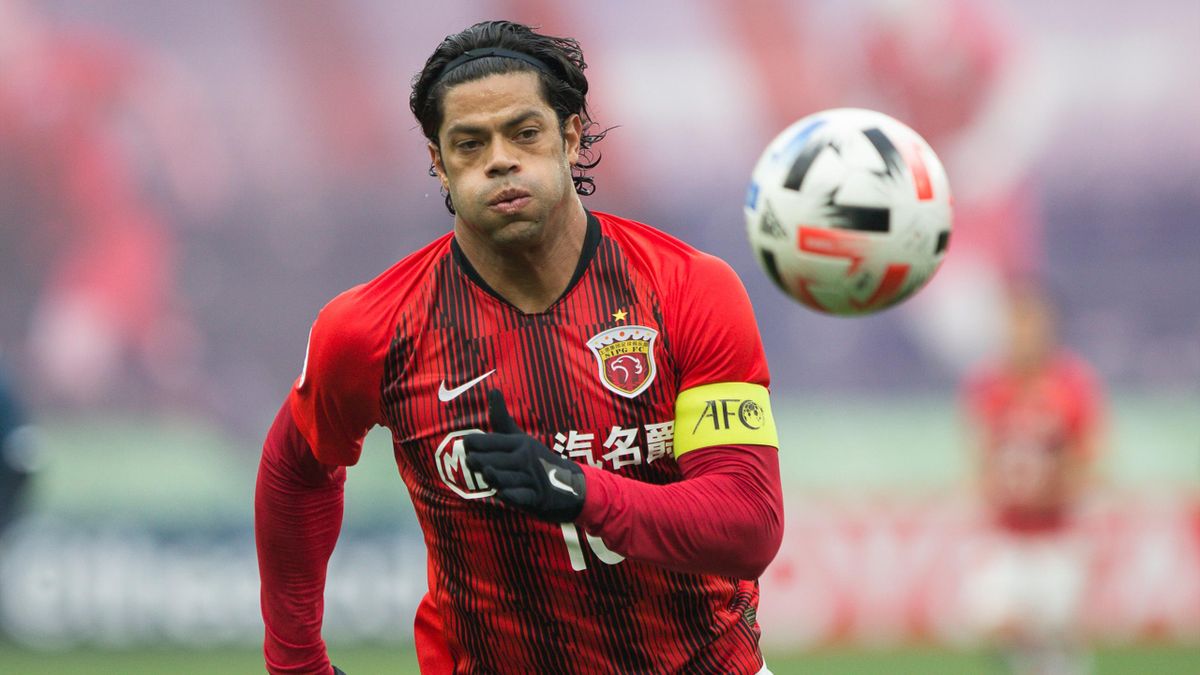 – It turns out that you caught the heyday of the Chinese league, when big corporations with big money came there and started calling superstars? Did it benefit football in the country?
– I think this was one of the main problems of Chinese football – they tried to build the roof of the house before they built the foundation. That is, they invested money in attracting star players and coaches, building amazing infrastructure, but they did not invest in four-five-six-year-old football players who could become local stars in the future. For example, my office in China was located in a huge football stadium that was not used by any team. The structure is built, but the culture of the game is not instilled.
A simple thought, but if you care about the long-term development of football, you need to invest in the long-term development of players. Local businessmen bought clubs and wanted success here and now: in two or three years, not in 20 years. This provides for a short-term development cycle: buying a club-investing a lot of money-an instant fight for the championship. What kind of long-term development can we talk about?
– What are the biggest differences between working in the West and in China?
– Communication with the players. In China, the coach, as I have already said, is a teacher, the players follow him. In training, you can almost manually arrange the players – and this is absolutely normal for them. In England, the players will be unhappy with this approach – they will think that you command too much. There you need to give the players more responsibility, ask what they think, and create more situations in which they solve the problems that arise in front of them. In China, such a campaign simply will not work – they are not used to such independence.
– What did you manage to implement from your plans during your time in China?
– Creating a big football empire is a very long-term project. I don't think it's possible to achieve significant results in a year that I've been there. If you are not ready to live there and refuse all other offers for 10 years, then I don't think you will be able to change the culture in a short period of time. There are no players – and it is almost impossible to retrain football players aged 16-18. We need to start from the very beginning: attract players that are 3-5 years old, create more opportunities for training at the age of 6-8 years, then create conditions for qualitative development at 13-15 years old. The whole process may take 10 or even 20 years before you see the first results.
– Were you ready to stay for a long time?
– Yes. But with the pandemic, everything became extremely uncertain, and at that moment I received an offer from Hajduk – I went to work in Croatia.
– From the point of view of life in China – what struck out to you?
– Many things were new. For example, in China, physical punishment of children is very common. When I first got to primary school and saw a teacher beating children for bad behavior, it was a huge shock for me. In the UK, a teacher would go to jail for such a thing.
But here's what I globally understood about China. If you compare a Croat and a Scot, then in general they will have a similar way of thinking, although he will see some things differently. That is, your perception of the world starts in one direction, but then these roads diverge. In China, they immediately start from another road. From the very beginning, Chinese civilization did not mix with Western civilization: they created their own system of education, health care, and found their own unique ways to build a successful civilization. They never mixed these ideas with Western ones.
– Their version of the world is radically different to ours.
– Exactly. It was very interesting for me to try to understand their way of thinking. The biggest life lesson that I learned from life in China: everything that I considered normal in society is the norm only for us. The things I believe in, and the deepest values that I was brought up with as a child – everything is different in China. But at the same time, the Chinese are very smart and very successful. The growth of the economy over the past 20 years is simply incredible. China knows what it's doing, but they do some things differently.
I was able to understand that there is no right and wrong way. There are just different ones. This is a very useful understanding, because in the future you analyze the situation not from the point of view of what is good and what is bad, but from the point of view of why this person behaves like this, why does he think so? When you understand people's background, their childhood, history, what their grandparents did, then you can logically understand their inner world. I learned this in China.
***
– I came across information that you taught at the University of Real Madrid – how did it happen?
– Yes, I made a module about the profession of a sports director of a football club. There were practically no such courses, I had to start from scratch, which is quite difficult – the position is global, and the specifics may differ. Some of the sports directors used to be agents – they are good at negotiations, they don't really understand tactics or scouting. Or vice versa, a person used to be a coach, so he perfectly knows the nuances of the training process and the work of the academy, but transfers are his weak side. That is, I needed to create a course that would cover all these topics.
I did this course as a synthesis of academic research and real experience based on specific stories – for this I communicated with many experienced specialists. This work has helped me a lot to better understand the specifics of the work, because the best way to learn everything about a topic is to teach it to other people. All ideas and thoughts need to be structured and explained in simple language to those who have not worked with this information before. This helped to organize their own ideas about what to do to become a successful sports director.
– That's very interesting, how did you come across the opportunity?
– For seven or eight years I worked together with Ivan Kepcija– he was the sports director at Hajduk, and before that he organized the academy of Dinamo Zagreb, which became one of the most successful in Europe. Ivan has been a lecturer of a course on the organization of youth academies for the University of Real Madrid for several years. They were very pleased with him, so when the university wanted to create a module on the work of the sports director, they asked his opinion. He recommended me, so we started cooperating.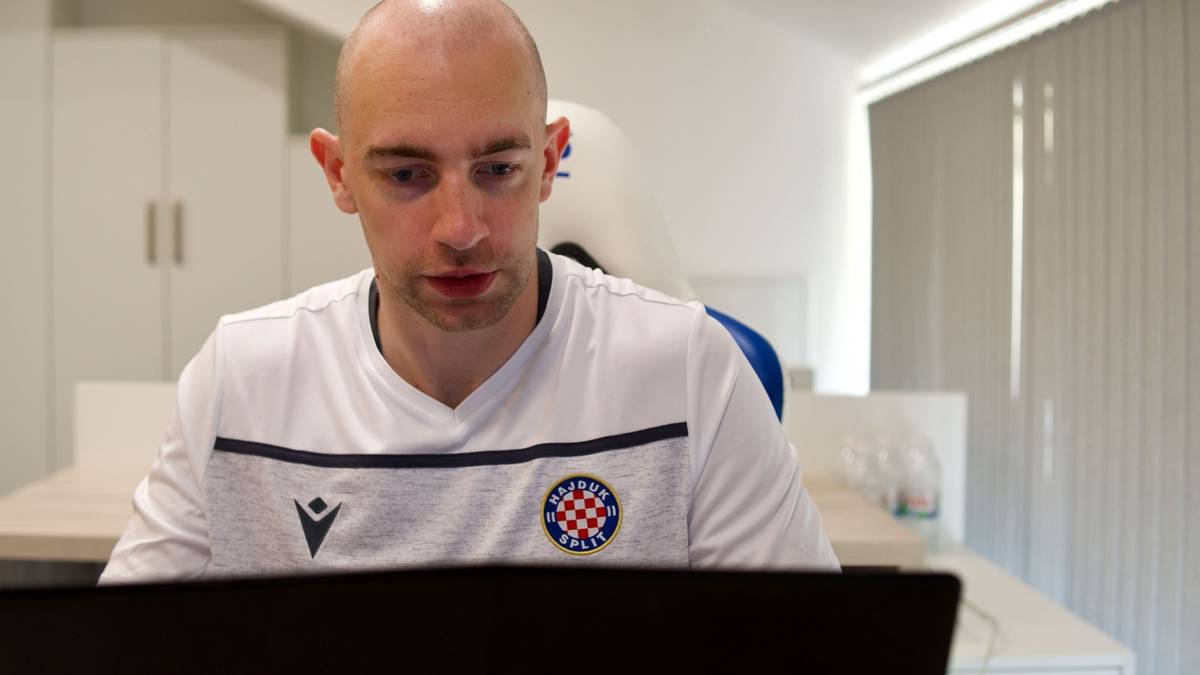 – Did the course take place in Madrid or online?
– Unfortunately, I was lecturing from Scotland. It would be much warmer in Madrid – I would prefer this option (laughs). But no, everything was online. Moreover, we conducted the first course last year, when there was a lockdown everywhere due to the coronavirus. It was the only possible way to conduct classes.
I just finished working at Hajduk, and two weeks later I received an offer. It was just in the interval between the Croatian period and the work at Dundee. I stayed at home, so I had enough time to do research and develop methodological materials.
– How did you begin consulting the Croatian Football Federation?
– This was also thanks to the cooperation with Ivan. At that moment I was deeply immersed in the methodology of the development of young players: from neuroscience – how the brain develops at different ages and at different stages, to physiology – what happens to the body at these stages. I researched the development of motor skills at different ages and at different stages of training, and then tried to find some new ideas that can accelerate the development of football players.
Ivan was the author of the national curriculum of the Croatian Federation for the development of youth football – he was very interested in some of my ideas. Thus a partnership and friendship was formed between us, we began to cooperate and share ideas. I helped him with some aspects of the work on how to structure the development of young men in Croatian football. This, in fact, was a model that Ivan successfully implemented at the Academy of Dinamo Zagreb. Well, then he came as a sports director to Hajduk and invited me with him.
– Croatia is not a very rich and is a very small country. Why do you think they produce so many talented footballers?
– Usually people want to get a very simple answer, but there are many reasons. The first is genetics. When I first came to Croatia to the academy of Dinamo Zagreb, I noticed that the 7-8-year-old players, who have not yet started structured training, are very talented, and their coordination and movement skills are excellent. I came to Split – the same thing. Small Croatian towns are the same.
Moreover, this talent for sports is manifested not only in football – water polo, tennis, basketball, handball. They have a lot of talents in many sports for such a small country. I started to study the causes and came across a study about genetics in the Balkan region. In the field of genetics, scientific understanding is not so developed that we can say: you have this gene, so you are good at it. But we can make a sample of people who have achieved success in one area, and find out if they have a similar genetic code.
So, we can find a pattern in people who are more successful in sports with the ball, where you need to take and hit the ball. They are more likely to have one genotype. The study also showed that this type of gene, which is associated with success in sports, is more common in the Balkan region. So, this is the first thing that is probably a predisposition to talent in football.
– Do cultural peculiarities influence this?
– Very. Croatia has the most sunny days on average in Europe. This means that children play a lot outside even without a coach. Plus Croats are very sociable people, they like to get together with friends and do something together. These are ideal conditions for the development of team sports.
Another feature is that Croatia has a very structured system for the development of young players. In many countries, the following situation occurs: The coach at the academy didn't like the last defensive game during the last match, so he says: this week we will only work on defense. And next week the situation repeats, say, with attacking skills.
Imagine that you have a child and the teacher at some point decides that your son's math is not very good, so this week we will not be doing other subjects – only mathematics. This is unacceptable – the development needs to be structured.
– A gradual and systematic approach is necessary.
– Sure. It's the same in football. We need a structured process so that at every age and at every stage of the development of a young player, we train what to work on most effectively, based on the neurological and physiological development of the player. For example, in children from 8 to 12 years old, the brain is more flexible, which means it is better adapted to changes. This is an ideal age for the formation of technical skills and fundamentals, because it is more difficult for teenagers to change already formed skills. From the point of view of evolution, after adolescence you become an adult – you need to go hunting or look for food, you need to survive. This is not the time for change.
Therefore, they pay a lot of attention to the technical development and individual tactical development of young players, the development of the right skills and correcting what they fail to do. If you let them repeat the wrong action many times, it will also become a habit.
– It turns out that a child approaches adolescence with a base of subconscious correct behaviors.
– Yes, and then they move from individual tactical situations to tactical situations in a small group. After this to tactical situations in a larger group or already in a team.
In many countries, they focus on joint tactical training of the team with younger players, but I don't think this is an effective process for two reasons. The first is that the technique is harder to master when you get older, but it is a fundamental skill, so we mainly focus on it at a younger age.
Another reason is that the part of the brain that is responsible for adaptive problem solving develops as we get older. Therefore, you should not concentrate on making decisions with a small child. It is more effective to work on the development of motor skills, technique, and then work on tactical development when the brain is ready to develop in this direction.
After puberty, male players have increased testosterone levels in the body, which helps the body adapt to stress. Therefore, at this stage you can already put more psychological pressure on the players to win matches. And the player can handle this stress better thanks to testosterone. It's the same with physical activity. Now you can develop physics, do more aerobic and anaerobic workouts, because the body is ready for heavy workouts, hormones are in place.
– One of the main questions is whether to play for the result, or play for development?
– It is important to focus on the result. Some countries disagree with this, but I think it is wrong when you are 17 years old, you lose the ball, the opponent scores, and there are no consequences. For very young players, this is really not so important, but on the step before the first team, you need to start introducing a competitive element. Otherwise, a player gets from a safe atmosphere to the environment of the first team, where he plays in a stadium with full stands, and can be booed by his own fans.
As in terms of physical fitness, we will not load a player who has never worked in the gym with a very large weight – the same thing works in psychological terms. Therefore, with each step we complicate the preparation of the player for the first team.
Another important element in the Croatian system is the second team model. It allows football players to start playing in a professional environment at a younger age – it is very important for development.
– If we are talking about the first group of factors – genetics, culture, climate then obviously, Russia does not have the most favorable input data. Can this be compensated by systematic work, or even with it, it will definitely not be possible to rise above the ceiling?
– I don't think there is a ceiling. Each country has its own genetic characteristics – for example, someone is historically higher or lower. The great thing about football is that it is the most open sport in the world. By openness, I mean that there are many different ways in which you can play this game – there is no single effective way.
You can play like Spain or Barcelona with a possession based style and be the best in the world. Or ypi can succeed with a team of athletic football players who prefer long balls aimed at the penalty area. Football for me is therefore the most interesting sport in the world – maximum variability.
Every culture has its own style preferences – the main thing is to adapt to these circumstances. Therefore, we need to find out what the Russian young players are good at in the academy, and then we try to develop these strengths and develop a tactical system that uses the strengths of these players.
– You said that "Hajduk is a team that loses money every year, so it has to sell players from the academy and constantly update the squad, only to go to zero." Is it difficult to work in conditions of such time pressure?
– In football, the most difficult thing is always to keep a balance between working conditions and expectations. Hajduk is a huge club for the Balkan region. We once played qualification in the Europa League against a Macedonian club – I went to see the future opponent and was surprised how many people there support our club.
A rich history and a large fan base always imposes certain expectations. The problem is that the current reality does not always coincide with the realities of the past. When I came to Hajduk, supporting my colleague Ivan Kepcija, we were faced with the consequences of 10-15 years of irresponsible financial management. We had to attempt to reduce salaries and operating costs. This meant more young players and no expensive transfers, so that the club could get on a stable path of development. For example, we brought Jani Atanasov as a young player with a lower salary than our current midfielders as someone to develop, and we got criticized because he was not immediately ready to improve the team. Today he is a first choice and worth millions of euros on the market. However, it is difficult to make these changes and also fight for the championship at the same time.
There is always a great temptation to succumb to excitement, spend money on expensive players, increasing the debt of the club, but try to compete with Dinamo Zagreb for the championship. Fans in the short term would be happy to see the team perform better, but then you risk the long-term stability of the club. Therefore, we tried to make the best decisions in the long term. I think we have laid the vector in which Hajduk will return to European competitions very soon.
– Will Akron face the task of regularly selling players from the academy in a few years? Or will we raise them for ourselves first?
– The main thing is, of course, to create a base for the first team. We are not the biggest club in Europe and it is unlikely that we will be able to become one in the next few years. Therefore, if our talented young players get the opportunity to move to the next stage in his career, then we will be only happy for him. The first priority of course is to build our own team.
Globally, we want to balance the project between the success of Akron and the development of young players throughout the region in the future. Youth development takes time, and by time I mean years. Therefore, I want to lay the foundation of the academy's work so that in a few years, even if I am not here, there will be a legacy that will help the club and the players to continue to develop.
***
– Will you tell us a little more about the areas you will be primarily responsible for in the club?
– In fact, for all areas related to football. They can be divided into two large groups. The first is the development of the first team. This is not only working with players and coaches, but also other important aspects: medicine, sport science, scouting. The second global task is the development of the academy.
So far, I am observing and learning the details of the processes that already exist in the club. After all, the task is to preserve all the good things that already exist, and then understand what we can improve and develop. The next step will be to make recommendations for further changes and develop the DNA of the club.
– What can you tell us about this club DNA?
– It's hard to talk about the details – I've been in the team for less than a month. But in general, those players who are already in the squad are more focused on ball control than on a faster game. Therefore, there is no point in trying to change something that already works well. We just need to keep developing in this direction.
The rest of the details can be discussed only after we talk it out ourselves inside the club.
– You've worked with many different academies in the past. At Akron, do you plan on localizing youth development entirely, or can you see the club scouting talent from other academies and regions?
– The main priority is, of course, local guys. First of all – from Tolyatti, and second – from the Samara region. This is logical, especially since there are rich traditions and great opportunities for the development of young players. It will take time to set up the academy's work processes. But we will definitely bet on local talents who will later play for the first team.
If you want to be a big club, then you need to look for resources outside the country. All other things being equal, I will always bet on a central defender from our academy and give him the opportunity to develop, rather than bringing a player from conditional Brazil. If we don't have such a player, it's normal to look for a football player with the right skills on the market. You just need to keep a balance between these two strategies.
– Can you reveal any principles of the academy's work right now?
– Obviously, the experience of working with young people in Croatia has had a great impact on me, their model is very close to my beliefs. I'm sure I can implement some of these ideas here, simply by adapting them to Russian realities. But so far there is no single plan – we need to identify the problems that we will face in the process of work in order to develop a better strategy.
– Is Akron aiming to win the RPL right now? Most teams have such goals, but some clubs choose to do this at any cost, whereas others prefer building slowly and then aiming high. What camp do you belong to?
– It is clear that the direction of the club's development is aimed at entering the Premier League and on further development. At this stage, we are focused on the details, on solving problems day by day. When the quality of daily work is good enough, the reward will be promotion to the Premier League.